Arizona Cardinals 
Commander Lips
Veteran Additions: 
G Mike Iupati, C A.Q. Shipley, DE/DT Cory Redding, DE/DT Corey Peters, DE/OLB LaMarr Woodley, ILB Sean Weatherspoon. 
Early Draft Picks: 
OT D.J. Humphries, DE/OLB Markus Golden, RB David Johnson, DE/DT Rodney Gunter, DE/OLB Shaquille Riddick, WR J.J. Nelson. 
Players to Watch
Malcom Floyd
With Fitzgerald ageing, the cardinals are looking to transition floyd into the number 1 role. Look for Lips to target him heavy on the outside. I see this year as being the time floyd shows why he is the best WR in the Division. 
Chris Johnson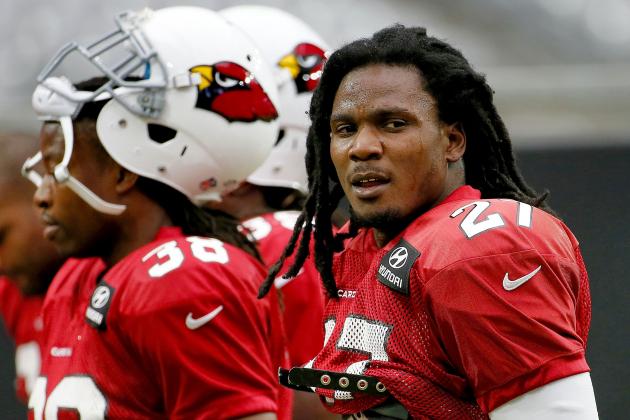 Chris Johnson was a huge superstar a few years back, CJ2k was unstoppable, now he is fighting for his career. On a roster that needs productivity from HB, Can he return to greatness. 
Tyrann Devine Mathieu
With Ballhawks begin every so needed in this passing nfl, is tyrone ready to make the jump from good to great. Lips plans to focus on his secondary to generate turnovers and tyrone will be leading the charge along side of PP7
San Francisco 49rs Diztant
Veteran Additions: 
RB Reggie Bush, WR Torrey Smith, G/OT Erik Pears, DE/DT Darnell Dockett, OLB Dan Skuta, ILB Philip Wheeler, CB Shareece Wright. 
Early Draft Picks: 
DE/DT Arik Armstead, S Jaquiski Tartt, DE/OLB Eli Harold, TE Blake Bell, RB Mike Davis, WR DeAndre Smelter, P Bradley Pinion.
Players to Watch 
Colin Kaepernick
Can He prove his former coach correct that he is a superstar. New coach diztant will need him to show this season that he can lead his team. With all the off-season troubles, he wil need to be a lynchpin for the new niners.
Navorro Bowman 
With the Loss of Patrick Wills, Aldon smith, and Chris Borland the once famed niners lb core is gone. Now bowman coming off injury must step up and lead his new defense. 
Seattle SeahawksDoughboy0515
Veteran Additions: 
TE Jimmy Graham, NT Ahtyba Rubin, CB Cary Williams. 
Early Draft Picks: 
DE/OLB Frank Clark, WR Tyler Lockett, OT Terry Poole, G Mark Glowinski, CB Tye Smith. 
Seahawks Rookie Forecast
Players to Watch
Luke Willson
With proven TE Jimmy Graham coming over to Seattle, New Coach Doughboy has the chance to run plenty of two Tight end sets. With Luke's speed and size he and jimmy plan to be nightmare matchups for LB & Safteys.
Chris Matthews 
Seattle is looking for a number 1 wr, with baldwin playing slot the battle is between kearse and williams. Coach doughboy has hinted williams hieght and athletism has suprised him this off-season.
Bruce Irvin
Irvin is looking to show the league he is the best OLB, Now with a few years into the league he will have a chance to shine in the new hybrid blitz scheme. 
St. Louis RamsMr. UppercutPlayers to watchTodd Gurley
Can Gurley Come off this injury and be the best rookie in the league. Coach Upper believes so. Gurley has all the TOOLS needed but he has to prove he can take a hit. Uppercut has been noted saying "Man Up" to his rookie star
Tavon Austin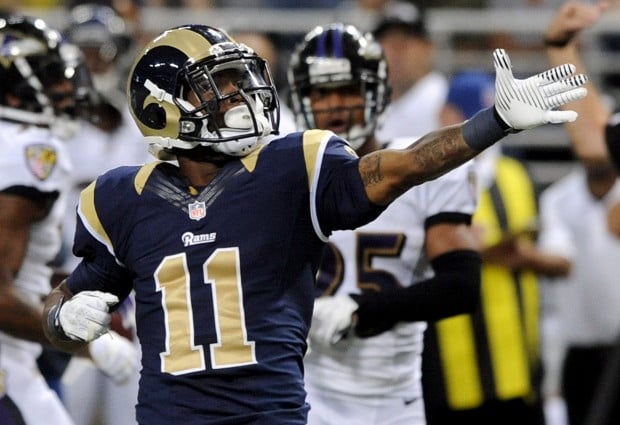 Ever since being drafted from WVU, the rams fans have been expecting showstopping plays from austin. He has flashed greatness but hasnt put it all togehter. With Upper this season he should be highlighted in the offense and given the ball in space to see if he has what it takes to be a game changer
Alex Olgetree
The rams are poised to be a top 5 defense with their tremendous d-line, but new coach Upper wants to get his young olb in the action. Olgetree is a hyrbid athlete who can also cover the best tight ends as well.