St. Louis, MO – St. Louis has seen better days so once again they've decided to call someone from the past.  After successfully luring Coach Dick Vermeil out of retirement in 1997 and watching him lead the Rams to their only Super Bowl Championship in history two years later, St. Louis decided to lure retired General Manager GoldHBK10 back into the fold to hopefully restore some of the lost luster in the Gateway to the West.  At the press conference it was made clear that changes were coming to the Rams and they would be coming sooner than later.
New Offensive Coordinator Jack English will be tasked with restoring a St. Louis offense that has been downright pathetic since the Greatest Show on Turf left town a decade ago.  QB Sam Bradford will be getting his final shot with St. Louis, with GM GoldHBK10 stating that if Jack English can't fix him then he's beyond fixing.  English has been successful in turning QB's careers around, most notably turning Kevin Kolb into a 2 time MVP.  If Bradford can replicate that success for St. Louis the Rams could be one of the more dangerous teams in the NFC.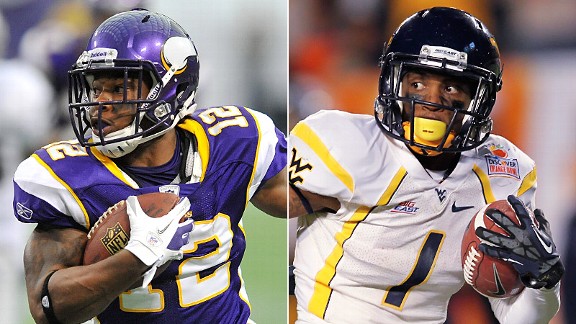 The passing game should benefit from the new system, with the WR's and TE's giving interviews stating how excited they were to be learning the new scheme.  TE Jared Cook is locked in at his spot, having already developed an excellent rapport with Bradford and looking to build on his solid debut in St. Louis.  WR Tavon Austin should have a breakout year as the X Receiver and will utilized very similar to how Percy Harvin was deployed 4 years ago in Arizona.  Harvin had one of the best years for a WR in history when he racked up a disgusting 3000 yards in a single season.  Austin won't be expected to match those numbers but as long as he can keep defenses terrified of where he's at on the field, the offense should be able to roll along nicely.  Chris Givens is locked in as the Y Receiver but the real training camp battle comes at the Z spot, where former 2
nd
Round pick Brian Quick is trying to desperately hold onto his spot atop the depth chart, fighting off Stedman Bailey and Kenny Britt (who has since been moved to Indianapolis).  GM GoldHBK10 hasn't been shy in his attempts to acquire WR's from across the league, giving the impression to everyone that Quick's hold on the job is shaky at best.  Expect this battle to last throughout training camp and potentially into the regular season.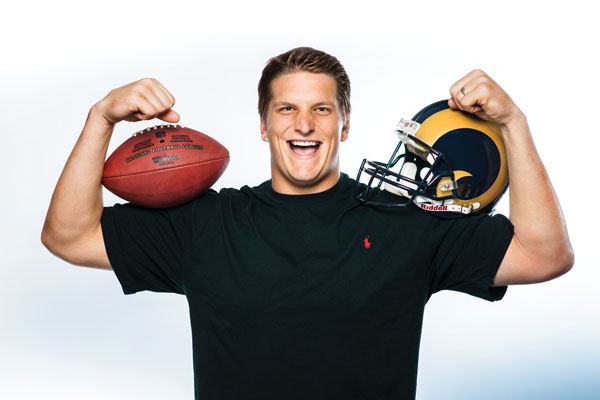 The offensive line has been a priority to fix in St. Louis for quite some time but it looks like the Rams may have finally gotten the job done after struggling to protect their QB's for years.  LT Jake Long returns from a knee injury after an extremely successful 2013, while #2 overall draft pick Greg Robinson slides over to LG to form a potentially devastating left side of the offensive line.  Rodger Stafford returns, after initially signing with Oakland only to have the contract voided after a failed physical, leaving only one true question on the line at center.  Incumbent Scott Wells has reportedly balked the GM's demands to take a pay cut, leading to speculation that Wells will not be on the team much longer.  If Wells is moved, expect Alabama Center Barrett Jones to step into the role as he has been working with the first team throughout training camp.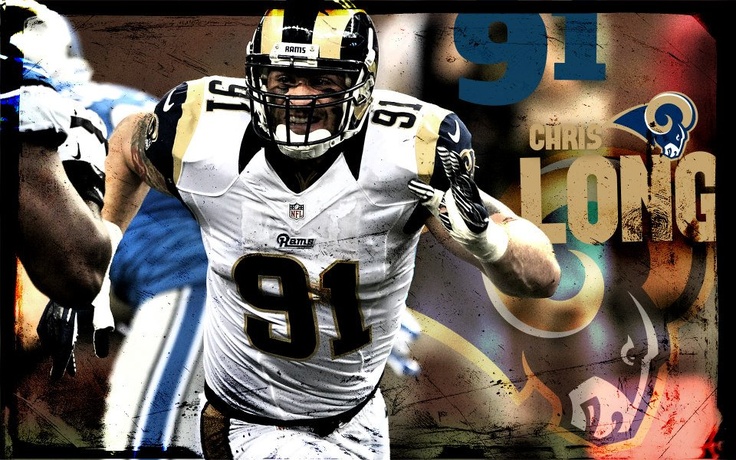 The Rams will have a new coordinator on the other side of the ball and it's a man who needs no introduction in Gregg Williams.  Williams, known for his attacking defenses in more ways than one, rejoins Fisher after their time together in Tennessee that lead to a #1 defense in 1999 and Super Bowl appearance against the Rams.  Williams will helm a unit that includes two of the most dangerous ends in football, Chris Long and Robert Quinn, along with first round picks Michael Brockers and Aaron Donald.  This front four could end up reminding people of the old fearsome foursome that the Rams sported back in Los Angeles during the 70's.  James Laurinaitis is the captain of the defense from his MLB spot, while 2
nd
year Alec Ogletree will need to step up and have a big season.  LOLB has seen another training camp battle as former college safeties Ray Ray Armstrong and T.J. McDonald look to secure the starting spot.  Williams has stated that he wants to use his LOLB in a number of ways and likes the idea of having guys who can not only cover when need but can step up into the box and deliver some physicality.  Expect this front seven to be given the green light to attack and make opposing offenses life a living nightmare.
Secondary has been the problem from the Rams over the past couple of years but the new GM wasted no time in upgrading, bringing in speedy hard hitting LaRon Landry over from the Colts to provide the Rams with a FS they haven't had in years.  SS is up for grabs, with St. Louis likely to acquire a veteran safety to pair with the hard hitting Landry but if the Rams stay put expect SS Maurice Alexander out of Missouri to get first crack at winning the job.  3
rd
year CB Janoris Jenkins will be the clear #1 CB, while Brandon McGee and Josh Gordy will battle for the opposite spot with the loser being the nickel back.  Williams has stated that he expects for all three of his CB's to get a lot of action.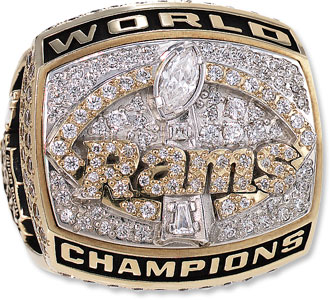 New GM GoldHBK10 made it very clear that the days of St. Louis being a doormat are over, they watched as Seattle and San Francisco went to the Super Bowl the past two years and believe it's their turn.  The final quote was the most telling "We're not here to rebuild, we're not here to look 3 years down the road.  We're here to win big and win now.  Step 1: Win the division, Step 2: Win the Conference, Step 3: Make the Gateway to the West, the Gateway to the Best once again!"